MY Stories
These are a variety of writings that I have done.
All files are in PDF format. You will need a PDF reader to view and print them if you like. Click on the Adobe Acrobat Reader or Cute PDF icons to download a reader. Click on the "Run" button to begin the installation once the "Run/Save" dialog popup occurs.

~Adobe Acrobat Reader.
The world standard for the PDF format reader. Free!
CutePDF CutePDF Writer.
This is a another free PDF reader/writer which will also open any PDF document.
~

~

~
I wrote this poem a couple of years after I met Jesus. It came to me complete as I was mentally on a totally different subject. I wrote it down as fast as I could to get the thought down before I could forget it. It is a simple rhyme poem. I was considering passing out Gospel tracts during this time period and ended up doing so enthusiasticly.

~
This subject often came up in conversation and I have personal experience with family members who have been in bondage to Astrology and the spirits involved. I wrote this paper to share some thoughts on the matter to help others who may not know the biblical position.

~
This is a fictional story that formed during my encounter with Missionaries of the Church of the Latter Day Saints (The Morman Church). I decided to research the claims and beliefs beyond what the young missionaries offered. I realized that there were discrepencies between the Biblical Christianity that I knew and the LDS point of view. I wrote this as a plea for their attention to be redirected to the Truth of God's Word.


~
These are a couple of ghost stories I wrote when we had a fire pit behind our home and our children wanted to do ghost stories around the fire.
~
~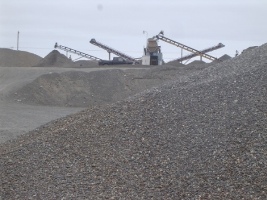 A cautionary tale for children. As children are sometimes cruel to each other, it is note worthy that not everyone holds a grudge. Sometimes, the underdog just wants to get noticed.
~
~
I am not an animal rights advocate but mankind is supposed to be a steward of the Earth. Careless hunting and hunting to the point of making a region barren of wildlife is senseless. When a hunter loses the morality of stewardship, you never know what can happen.
I noticed some spelling and grammatical errors after posting these. I will correct them as time allows. :-/